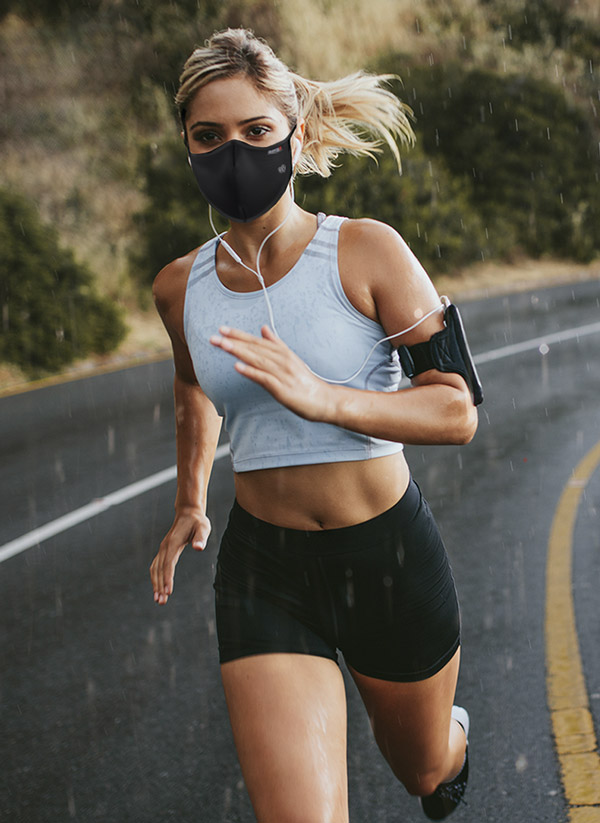 ABOUT US
WE HEAR YOU! Sportiv 3D Sports mask birth after spending days talking to friends, families, relatives, people from all sectors really just to profile that one mask that was optimal for everyone but yet customize for active daily needs.
After spending months in research and development of fabrics, filters and prototypes working with international independent testing labs, We finally created Sportiv's 3D sports mask that is Eco Friendly, Anti Virus, highly Breathable, Comfortable, Affordable, Quick Dry (6 to 8 hours) and Reusable (60 washes) 3D Sports Mask!
The multi layered mask comes with anti virus, bacteria & particles filtration efficiency of 95%. Its anti virus capabilities provides 95% protection, with the outer layer of the mask finished with anti virus and water repellent coatings to resist pathogen penetration.
Sportiv 3D has been profiled to be one of the Best & Eco Friendly mask globally, it is optimal for everyone but yet customized for active needs. With an adjustable ear loop and engineered for consistent airflow,. With 3 different sizes, it is well fit to any type of face shape.
Sportiv's built in filters is reusable and washable up to 60 washes.